Since the inception in 1984 Jernforsen has delivered plants to satisfied customers worldwide.
Below are som facts about some of our project.
Steinkjer, Norway
Start up: Autumn 2014
Capacity: 5 MW
Type of plant
District heating/process industry
Customer: InnTre AS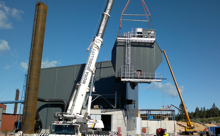 Sveg Timber, Blyberg, Sweden
Start up: Winter 2012/13
Capacity: 12 MW
Type of plant: Sawmill
Customer: Sveg timber


A 12 MW combustion plant from Jernforsen is part of a comprehensive industrial investment at the Sawmill, Blybergsvilan, in Sweden. With Jernforsens plant, energy is produced to run the new dryer, and the capacity of sawn timber is now 200 000 cubic metres per year.

Before the rebuild the sawmill had a capacity of about 90 000 cubic meters of sawn timber per year.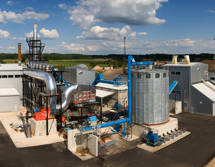 Latgran 3, Latvia
Start up: Autumn 2011
Capacity: 18 MW
Type of plant: Pellet production industry
Customer: Latgran, SIA Latvia

The pellet production plant in Kraslava is one of three plants owned by the company SIA Latgran in Latvia. The production capacity in Kraslava is 150 thousand tonnes pellets per year.
​Read customer review ›››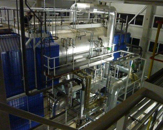 Vilnius, Lithuania
Start up: Autumn 2010
Capacity: 25 tonnes / h steam
Type of plant: Process industry
Customer: AB Grigiskes, Lithuania
Lithuania 2011-06-16
Biofuel boiler house officially launched in AB "Grigiškés"
AB "Grigiškés" designed and constructed a new 18 MW biofuel-fired steam boiler house. Equipment supplier was the Swedish company Järnforsen Energi System AB.
Read the article on Grigiškés´website ›››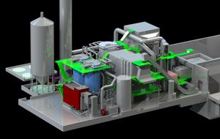 Åkerberga
Start up: Winter 2014/15
Capacity: 13 MW biomass, 4 MW pellet, 11 MW bio-oil, 11 MW Eo1 oil
Type of plant: District heating
Customer: E.ON Värme Sverige AB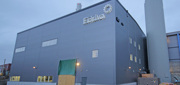 Lillehammer, Norway
Start up: Autumn 2013
Capacity: 4+8 MW
biomassa, 16 MW gas
Type of plant: District heating
Customer: Eidsiva Bioenergi AS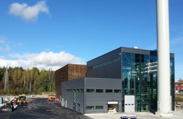 Ås, Norway
Start up: Autumn 2013
Capacity: 8 MW biomass,
6 + 12 MW bio-oil
Type of plant: District heating
Customer: Statkraft Varme AS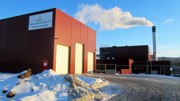 Skien, Norway
Start up:: Spring 2013
Capacity: 6+6 MW
Type of plant: District heating
Kund: Skien Fjernvarme AS